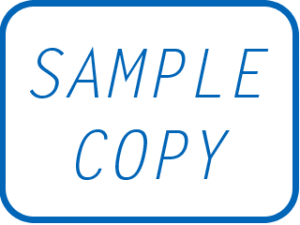 A hairpin turn, a guttural throbbing engine in a downshift, the wind wafting sea breezes off the lenses of dark Ray Ban sunglasses, passing scenes of a turquoise Mediterranean sparkling while beautiful tanned bodies splash and play, Italian dreams are made real in an Alfa Romeo.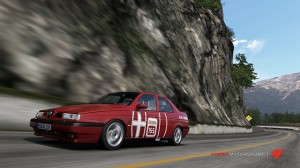 Henry Ford doffed his hat in respect when an Alfa Romeo drove past and today the world still has a love affair with the Alfa Romeo.  The Alfa Romeo is one of the "Dons" of Italian Sports Cars and the company has been building cars for nearly one hundred years.  Formerly Alfa Milano for "Anonmina Lombarda Fabbrica Automibil" and Milano for the city where the company was founded in 1910, the company evolved to Afla-Romeo-Milano when Nicola Romeo bought the company in 1915 and eventually to Alfa Romeo in 1920.
Alfa Romeo still builds pure sports cars and racing cars but the company also builds a diversified its line to appeal to a broader customer base while still retaining many Alfa Romeo sports car features.  One example is the compact Alfa Romeo 155, an executive sedan manufactured between 1992 and 1998.  The four door Alfa Romeo 155 featured a sporty wedge design and front wheel drive, a first for Alfa Romeo.   The Alfa Romeo 155 was also available in a deluxe four wheel drive model titled the Q4.  The Alfa Romeo 155 was built with a variety of engine options including three 4 cylinder Twin Spark models from 1.7 to 2.0 liters, turbo charged four cylinder models, and a 2.5 liter V6 engine.
Twin Spark refers to inline four cylinder Alfa Romeo engines that have two spark plugs per cylinder.  The design was first used in an Alfa Romeo racing engine in 1923.  Alfa Romeo 155 eight valve engine models have spark plugs that are identical in size while the spark plugs in sixteen valve models are different sizes.  In both Alfa Romeo 155 engine types the spark plugs fire in series during the compression stroke.  This design increases compression and enhances engine efficiency by burning more of the fuel thereby leaving less unburned fuel to escape in the exhaust.
The Alfa Romeo 155 gained popularity in Great Brittan when the special edition Alfa Romeo 155 Silverstone was introduced in 1994.  That same year the Alfa Romeo 155 line was expanded to include some turbo diesel models known as TD engines.  True to their sports car roots, the Alfa Romeo 155 and the Q4 could be purchased with electronic suspension controls that offered sport or automatic damping options.
A modified racing version of the Alfa Romeo 155 was successful on European touring car racing circuits even winning the Italian, British and Spanish (twice) Touring Car Championships between 1992 and 1997.  The Alfa Romeo 155 is another interesting chapter in the one hundred year Alfa Romeo success story, beautiful, fast, agile and sophisticated.
Sources:
Wikipedia. Alfa Romeo Twin spark Engine. 7 May, 2007. 18 May, 2007.
http://en.wikipedia.org/wiki/Twin_Spark
Wikipedia. Alfa Romeo 155. 7 May, 2007. 18 May, 2007.
http://en.wikipedia.org/wiki/Alfa_Romeo_155
Alfa Romeo. History. 2007. 18 May, 2007.
http://www.alfaromeo.com/cgi-bin/pbrand.dll/ALFAROMEO_COM/history/history.jsp?BV_SessionID=@@@@1842951589.1179498753@@@@&BV_EngineID=cccfaddkmgjglgmcefecejgdfiidgnj.0&com.broadvision.session.new=Yes&Failed_Reason=Engine+ID+not+valid+for+existing+session&Failed_Page=%2fALFAROMEO_COM%2fhistory%2fhistory.jsp
 Keywords:
Alfa Romeo 155 ; Italian Sports Cars ; Q4 ; Twin spark ; V6 ; Td