Do you need a brochure, annual report, interim report, press release, newsletter, video script, proposal, article, or presentation?
Whether you need a few inches of copy or a few hundred pages, we can write it for you. Put our experience and expertise to work for you.
Our writers are writing experts. We'll facilitate a pre-writing concept development process, or we'll  jump in mid-process, your call. We'll put your concepts into final form products that sell.
We deliver whatever you need from a one-time project to an ongoing series of articles or newsletters.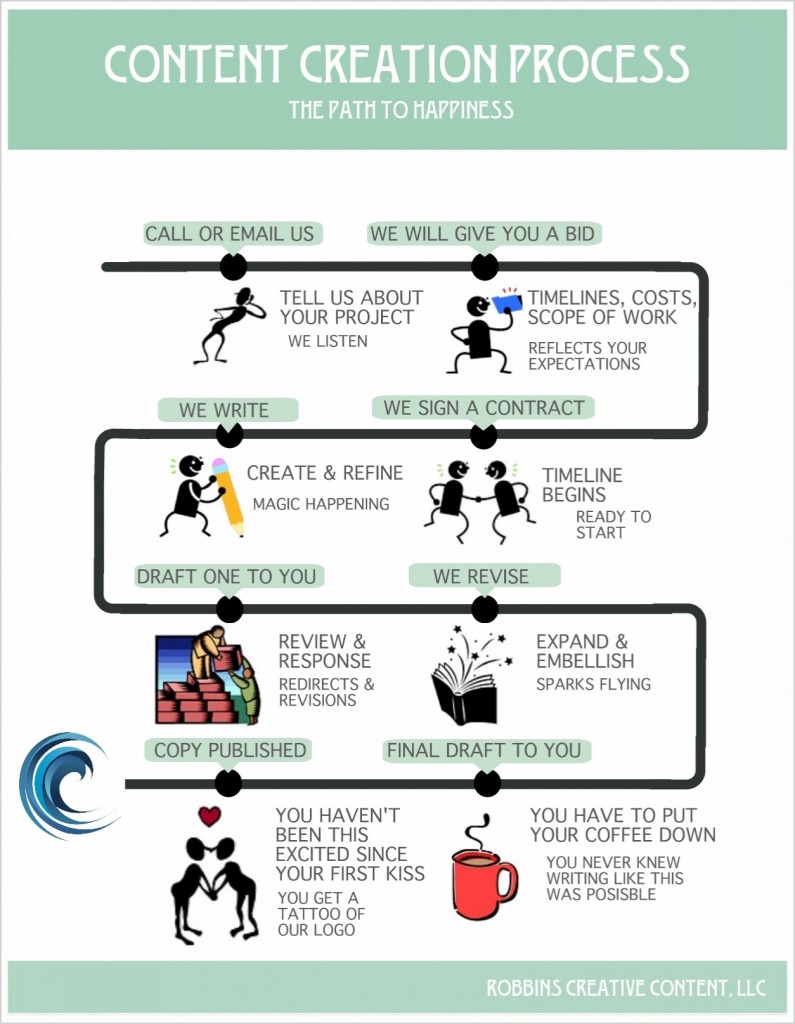 More about our process:
Email us a description of your project. If you're in a hurry, you can go ahead and skip to step 2.
Call us to discuss your project. It's helpful if you can give us a clear idea of the final product that you have

 in mind. We'll ask questions to help us gain a better understanding of your needs and expectations. This is also the time for you to ask questions about how we work.

We send you a bid via email. The bid will include a description of our understanding of the project based on our phone conversation with you, our fee for the project, and a proposed timeline.
You notify us of your desire to move forward with the project.  Depending on the size of the project, we may develop a written agreement for your signature or we may ask you for partial payment upfront. This would be included in the bid.
We write.
We send a draft to you fir your review.
We revise the document. Depending on the size of the project, we may work through several revision revision cycles with you (steps 6 and 7) to make sure that that the copy is just right.
We send you the final copy in the agreed upon format or we publish it for you, depending on our agreement.
You are happy and you tell all your friends and colleagues about how much we helped you and how great the product was.
Your timeline is our priority.
Call us! Tell us what you need and when you need it. We'll never take on a project unless we are certain we'll can meet the deadline and exceed our client's expectations.