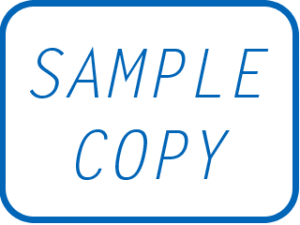 Left handed people have traditionally been marginalized and even persecuted by a right-hand oriented world; in fact, the word "left" has its roots in the Latin word "sinister".  While the choice of guitars for left-handed players is still limited today, Fender Musical Instrument Corporation (FMIC) has long produced guitars, bass guitars and acoustic guitars for "southpaws".  Arguably the most famous left-handed guitar player ever to rock the music world on a Fender guitar was Jimi Hendrix.  Hendrix revolutionized guitar playing on a left-handed Fender Stratocaster®.  Hendrix's brilliance also validates research that high IQ is more common among left-handed persons than among right-handed persons.  Albert Einstein, Isaac Newton and Benjamin Franklin were all left-handed, so Jimi's inspired guitar playing upholds the left-handed tradition of genius.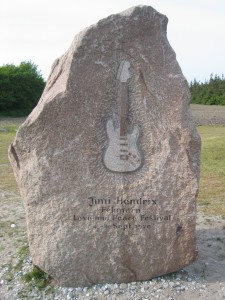 Inventor Leo Fender began making guitars in the 1940's and he established Fender Musical Instruments in 1946.  Fender's electric guitars were unique due to the solid body design and Fender continued to develop innovations including a 3rd pick-up coil and a double cutaway design that enabled players to reach the upper registers more easily.
FMIC manufactures hundreds of electric guitars today and currently sells nine left-handed models including the American Vintage '57 and '62 Stratocaster®, American Stratocaster®, American Telecaster®, American Deluxe Stratocaster®, Standard Stratocaster®, Highway One Stratocaster®, Standard Telecaster® and American Vintage '52 Telecaster®.  The left-handed Stratocaster was immortalized by Jimi Hendrix yet on his grave in Renton, Washington a right-handed Stratocaster is engraved.
Leo Fender reinvented the bass guitar when he introduced the Precision Bass® guitar in 1951 that featured a solid body and frets for better playing precision combined with electrical amplification that was a departure from the traditional acoustic bass.  The Precision Bass® was especially well-suited to the emerging band format that became known as the modern rock combo.  Today FMIC offers more than forty models of Bass guitars supporting beginning players to professional artists.  Fender currently stocks three left-handed Bass guitars, the American Precision Bass®, the American Deluxe Jazz Bass® and the Standard Jazz Bass®.
Fender also manufactures a variety of acoustic instruments from guitars to mandolins and banjos.  Currently Fender sells three left-handed acoustic guitar models, the CD100, the CD100CE and the CD140S.  Fender does not produce any of its other acoustic instruments in left-handed models.
Fender guitars are played in small cramped practice rooms behind music stores and on grand stages around the world by some of today's preeminent rock and roll, rhythm and blues, country and western, and jazz artists including Robert Cray and Reggie Hamilton.  So take heart, whether you are a right-handed, chord-strumming campfire host, a riff-wallowing Bourbon Street jazz cat or a hot, screaming, left-handed guitar hero, Fender has just right the "axe" for you.
Fender.com, "History of Fender® Musical Instrument, Corporation", Fender Musical Instrument Corporation, 5/1/2007. 5/1/2007.
http://www.fender.com/resources/companyinfo/history.php
Wikipedia. "Left-handed". Wikipedia Foundation, Inc. 4/30/2007. 5/1/2007.
http://en.wikipedia.org/wiki/Left-handed
Wikipedia. "Jimi Hendrix". Wikipedia Foundation, Inc. 5/1/2007. 5/1/2007.
http://en.wikipedia.org/wiki/Jimi_Hendrix
ABC News. "The Left-Handed Advantage". Onion, Amanda. ABC News Internet Ventures. 2/17/2005. 5/1/2007.
http://abcnews.go.com/Technology/Story?id=498707&page=3
Fender.com, "Artists", Fender Musical Instrument Corporation, 5/1/2007. 5/1/2007.
http://www.fender.com/artists/
Anything Left Handed. "Left Handed guitar Background". Anything Left-handed. 2000. 5/1/2007
http://www.anythingleft-handed.co.uk/guitar.html#1
THE DOUGLAS J NOBLE GUITAR ARCHIVE. `UniVibes' issue 17, February 1995. © UniVibes 1995. 5/1/07
http://www.djnoble.demon.co.uk/ints/CARLOSS.ANT.html