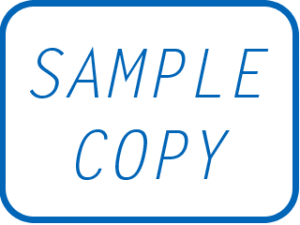 A cocktail party guest walks out onto hotel balcony, martini in hand, confidently leans on the black powder coated aluminum railing taking in the panoramic city view, sparkling harbor lights and dark sailboats bobbing against their ties in the evening swell.  Confidence is what aluminum railing is all about, confident that it is strong and safe, light and durable, rust-proof even in the sea air, and stylish.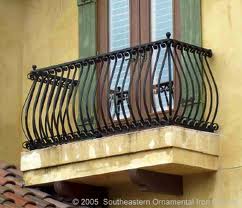 The element aluminum was first identified in 1808 by a British scientist, Sir Humphry Davy.  Aluminum is the third most common element on earth and is used for everything from the ever present soda can to Aluminum railing.  The Emperor Napoleon III even used aluminum plates and cutlery to serve dinner to the King of Siam once because at the time aluminum was rare and considered more valuable than gold.
Homeowners today who have a need for aluminum railings, aluminum porch railing or aluminum deck railing can be thankful that aluminum has come down in price.   Aluminum railing manufacturing technology allows production of beautiful, stylish railing that will outlast and outperform traditional wood or iron alternatives.
Aluminum porch railing is light so installation is easy.  Aluminum porch railing can be purchased in any color it can be painted and modern powder coating and anodizing techniques produce long lasting and beautiful finishes.  Specialized designs such as an English Manor design are produced by combining hollow extruded pieces and solid cast pieces.  Wrought iron-look can also be achieved using solid twisted aluminum porch rails.
Safety is a primary function of a railing and aluminum railing provides strength and durability because aluminum deck railings don't corrode over time.  Aluminum deck railings can connect to pillars as part of an aluminum deck cover creating a safe and comfortable outdoor retreat.
Aluminum railing is affordable and some vendors offer do-it-yourself designs.  Mass produced aluminum porch railings and deck railings are made for the weekend handyman in mind.  A 72" long and 48" tall aluminum railing panel powder coated black can be purchased at Home Depot for only $49.  Aluminum railings can accommodate almost any budget and finely crafted specialty aluminum railing designs are made by hand and are of course higher in price and require expert installation.
Aluminum railings are a good environmental choice because they are going to last a lifetime.  Recycled aluminum only requires 5% of the energy needed to produce aluminum from bauxite ore.  In 1998 recycling provided almost 40% of the aluminum used for manufacturing so aluminum railing is the earth-friendly, budget-friendly and maintenance-friendly choice.
Sources:
The Home Depot. "You search for aluminum rail panels.2000-2007. 12 May, 2007.
http://www.homedepot.com/prel80/HDUS/EN_US/diy_main/pg_diy.jsp?CNTTYPE=PROD_META&CNTKEY=misc%2fsearchResults.jsp&BV_SessionID=@@@@1347977804.1178994182@@@@&BV_EngineID=ccdkaddklmilmfmcgelceffdfgidgjn.0&MID=9876
Artistic Railings Inc. Aluminum Railings. 1997-2006. 12 May, 2007.
http://www.artisticrail.com/aluminum-railings.htm
Wolrd-Aluminum.org. Aluminum Recycling. 2000. 12 May, 2007.
http://www.world-aluminium.org/production/recycling/index.html
Wolrd-Aluminum.org. Aluminum in Antiquity. 2000. 12 May, 2007.
http://www.world-aluminium.org/history/antiquity.html
Wolrd-Aluminum.org. History of Aluminum. 2000. 12 May, 2007.
http://www.world-aluminium.org/history/index.html
Superior Aluminum Products. Aluminum Railings: Superior Aluminum Railings. 2004. 12 May, 2007.
http://www.superioraluminum.com/railings/railings.asp
Keywords:
Aluminum railing
Aluminum porch railing
Aluminum deck railing
Designs
Installation